Positioning For Inflation
In light of the hot CPI print on Tuesday,
These were our system's top ten names, as of Tuesday's close:
Screen capture via Portfolio Armor on 9/13/2022.
Two main observations:
Half of these are oil & gas names.
One is a bearish Treasury ETF, TTT.
This isn't the first time we've had bearish Treasury ETFs in our top ten. For example, we two of them in our top ten in late July: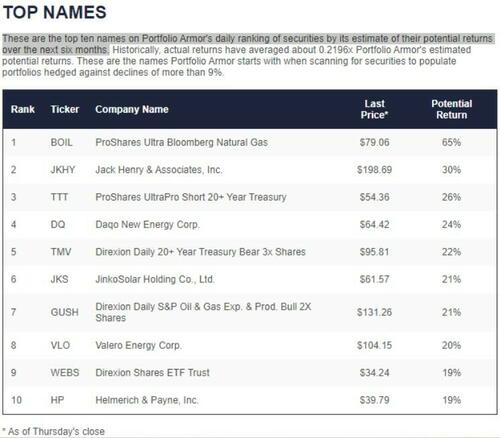 Screen capture via Portfolio Armor on 7/21/2022.
Both of those bearish Treasury ETFs, TTT and TMV, are up ~21% since then. 
You can follow Portfolio Armor on Twitter here, subscribe to our occasional email list here, download our hedging app here, or visit our website by clicking the image below.